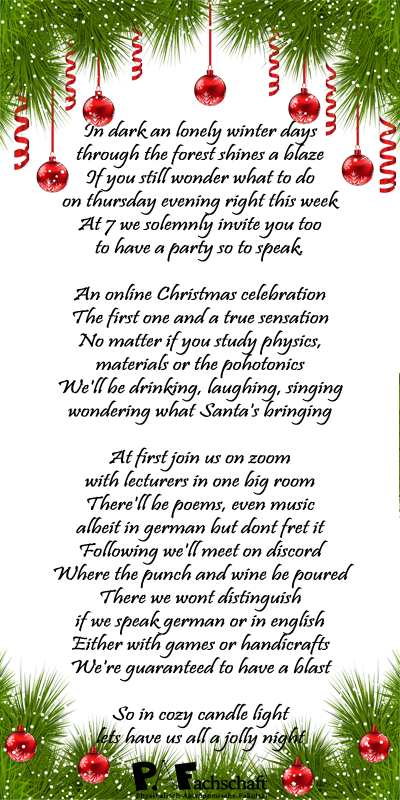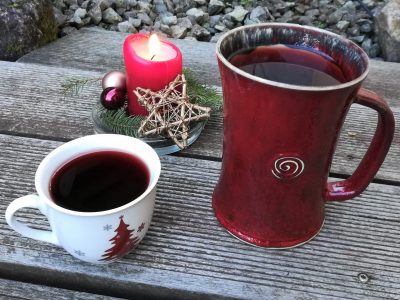 Recipe for homemade mulled wine:
You will need:
1 bottle of red wine (dry)
1 organic orange
5 cloves
2 cinnamon sticks
5 cardamom capsules
Possibly vanilla/ vanilla sugar
3 tablespoons sugar
How to make:
Grate the zest from the orange and add it to the wine in a pot along with the squeezed cardamom pods and all the other spices. Now slice the orange and add it to the pot as well. Then heat everything (not boiling, of course) and let it steep for a while.
Finally, pass the mixture through a sieve. Now a few cups may be tasted with pleasure and well already and be tasted.
Then enjoy the mulled wine warm.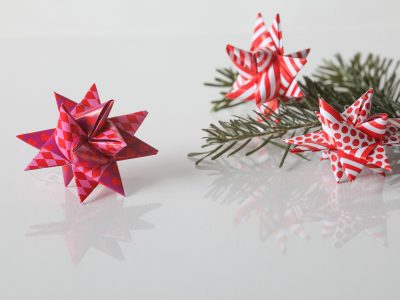 Everything for Christmas crafting fun:
At our Christmas market evening on Discord following the Christmas program, there will be various booths with Christmas flair. Among them will be a station where you can tinker. If you are up for it, then get the utensils for at least one project:
Project 1: Colored paper or one-sided colored paper, scissors, glue.
Project 2: sandwich bags, scissors, glue
Project 3: Woolen thread, paste
Project 4: Cardboard, needle, thread
More detailed information will of course be available on the evening itself!